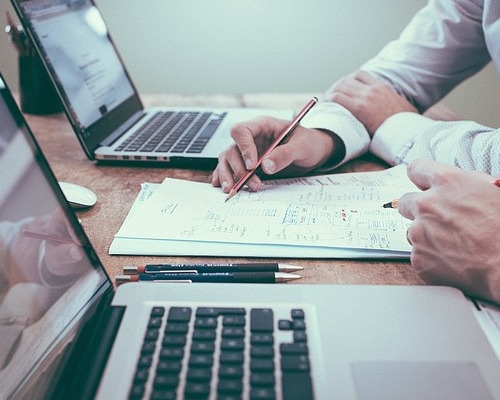 This is one of my favorite discussions to have with advisors while they're still in their first few years of their business. We all come into this profession with high hopes of building our business, dominating our marketplace, and having a line of clients around your building, waiting to do business with you. Unfortunately, many advisors use more passive efforts to try and make that dream a reality. The right kind of marketing can deliver a steady, predictable flow of qualified leads, while the not-quite-right kind of marketing can deliver nothing but frustration.
Having been an advisor for over 30 years, I can tell you with absolute certainty, you are likely only a few simple changes away from improving your business trajectory. I talk about some of these shifts in my book, and I want to highlight a few now. Here are 5 reasons your marketing isn't making you money.
1 – You aren't listening
Your prospects are looking for help, guidance, protection, and your expertise. But most importantly, they're looking for answers. Especially in times of uncertainty and crisis, their first priority is to protect what they already have. They want to know if the strategies and investments they have today will not only see them through the crisis, but will get them to their intended goal, which is often the ability to retire comfortably in the future.
They also want to make sure their families are protected if something bad should happen along the way. The "bad" things they worry about might be the loss of a job, the loss of their health insurance, an unexpected illness, or even a death in the family, The real things they think about are ways to protect their nest egg, whether or not they have the right amount (and type) of life insurance, and how to protect their estate for their loved ones.
If you're tone deaf to the current economic situation, you may find that your marketing efforts will consistently fall flat. You want to talk about your investment philosophy and manager selection process; they want to talk about things like downside protection. If you walk into the meeting or zoom call with your agenda, your message is likely to fall on deaf ears. It's probable your pitch is not resonating because you're not meeting your prospects where they are psychologically. These are new times and the same old pitch will likely not work.
Instead of talking, start listening and see what happens.
2 – You don't have a differentiating factor
Financial planning and guidance truly isn't one-size-fits-all. Each of your clients need and want different things – specific to their unique situation. They are looking for an advisor who understands their needs, wants, and goals – and they want their advice tailored to those goals. If it's just investments, they know they can go online and get product solutions at a much lower cost. So the question is: "why would they choose to work with you?" Knowing that, it's imperative to differentiate yourself from, not only the online and robo-advisors, but also all of your traditional competitors. You need to have a "differentiating factor."
What is that differentiating factor? When you initially meet with a prospect, can they see the difference between you and the last advisor who pitched them? And since most prospects already have an advisor, what are you doing to stand out from the crowd? Within the first 5 minutes, can prospects immediately tell you are different from your competitors?
Simple examples in a flooded industry are Geico and Allstate insurance. Geico's biggest differentiator is speed and savings. Allstate differentiates itself by embracing protection by telling prospects "they're in good hands." What separates you from your competitors? I mentioned branding in another article, but it bears repeating: if your prospects can't tell the difference between you and your competitors, you've already lost.
3 – You talk about yourself too much
Much like the first point about not listening, you can also lose traction with prospects by forgetting it's truly all about them. If you spend more time telling your prospects what you can do and why you are their best choice, instead of telling them what they will experience, and what's in it for them as your client, you are going to struggle.
I remember attending a function with my husband and meeting a lot of business leaders whose success I admired. After meeting with several of them, I told Bob, "they were nice, but you can tell they think pretty highly of themselves. I don't think any of them can help us because it feels like it's all about them and not about helping us."
You don't want to ever give the impression that it's all about you. Check your messaging and make sure you're client-first and conscious about it.
4 – You're giving up too quickly
Alright, let's really get into the big reasons your marketing is not making you money. More often than not, you are giving up too early. One of the single most important factors that separates a successful advisor from the rest of the pack is RESILIENCE. Look, nobody likes to hear the word no, but if you give up after the first sign of resistance, you will fail.
Effective marketing and prospecting needs repetition and consistency to work. It takes repeated touches to get prospects to take action. The colder the audience, the more touches it takes. Warm leads and referrals can often convert to clients quickly, but don't be fooled – cold prospects and one-time connections are not easy to close. You will need to consistently reach out and provide value to stay on the minds of your audience.
I mention that you provide value because your prospects are bombarded with requests for appointments or meetings constantly. They, like all of us, can get annoyed if every time they receive a call it's to sell them a product or request an appointment. Rather than chasing your prospects, show them you're there to help and give them something of value. This can be an article you found that made you think of them, a referral to their business, or maybe even a gift card for the delivery of a meal so they don't have to cook. Especially in times like these, when clients are working from home and trying to keep up, anything you can do to make their life easier is a point in your favor.
Also, consistency is king. You need to realize prospective clients may feel like they don't need your services until some kind of "triggering event" happens in their life. That might be changing jobs, being laid off, retiring, the death of a parent, a divorce – any number of events. You want your name and your card to be front and center before them so when a triggering event does happen, they can't help but think of you. Trust me when I say, it's important your marketing is consistent and will pay off in the end. Even if your messaging doesn't appear to be paying off in the short term, your consistency will help build a business that's strong enough to withstand any storm.
But that may not the biggest reason your marketing isn't making you money. It may be that you shouldn't be marketing at all.
5 – You should be prospecting instead.
Somehow, in this age of social media and digital influencer-guided advertising, we've changed the definition of marketing. Marketing is, at least in my view and in my business, something you do to promote your company and its services. It is usually an activity that does not require your consistent personal involvement.
With this definition, your mailers, email campaigns, billboards, and any other forms of display advertising is your marketing. You put something out and hope prospects take action to get in touch with you. Marketing typically uses physical or digital material to help sell your services for you.
These can be wonderful tools to use in building your business, but it is passive – meaning, you are not taking an active role in it every day to generate results. You do not need to physically hand a brochure to someone for it to work. You do not need to read an email to someone for it to work – you send it out and hope business comes back.
The unfortunate truth is you should be PROSPECTING instead. Prospecting, in my definition, involves activities you do that require your direct involvement to generate a response. Picking up the phone and calling your leads is prospecting. Sending out individual messages to people in your network is prospecting. Going to events and striking up conversations with prospects so you can follow-up and close them is prospecting.
These are ACTIVE methods of generating new business, and many advisors are relying on passive methods of marketing to do the job instead. The most important key to success for any advisor is Prospecting – the ability to reach out and drum up appointments for new business.
You must be a professional prospector, hunter, rainmaker – whatever you want to call it – if you want to grow your business and your revenue. In many cases, your marketing efforts are holding you back only because they should really be prospecting efforts.
With the right mindset shift, you can almost immediately feel the power of being a financial services business owner vs a financial advisor. This shift in perspective is just as powerful when you apply it to your prospecting and marketing efforts. You can't put up your sign and wait for the phone to ring. You need to be a hunter.
I often told my team that "I am like a lioness… I hunt at night." That was because I was often out in the evenings, attending functions, speaking, networking, and getting in front of more people in my community. With COVID, it's not as easy to do that, so you'll have to get creative.
We Can Help
Prospecting can often feel arduous and frustrating because you aren't sure what to say when you finally do get in front of a prospect, how often to reach out, or where to go to find new clients. As a student in the Elite Advisor Program, you will get my entire marketing and prospecting game plan, including all the scripts, systems, and setup you need to develop and enhance your prospecting and marketing efforts, no matter what your current level of success looks like.
If you're interested in learning how to reach the next level in your business from a Barron's Top 100 Advisor, I would love to have you on our next live call. Learn more about the program and enroll here.