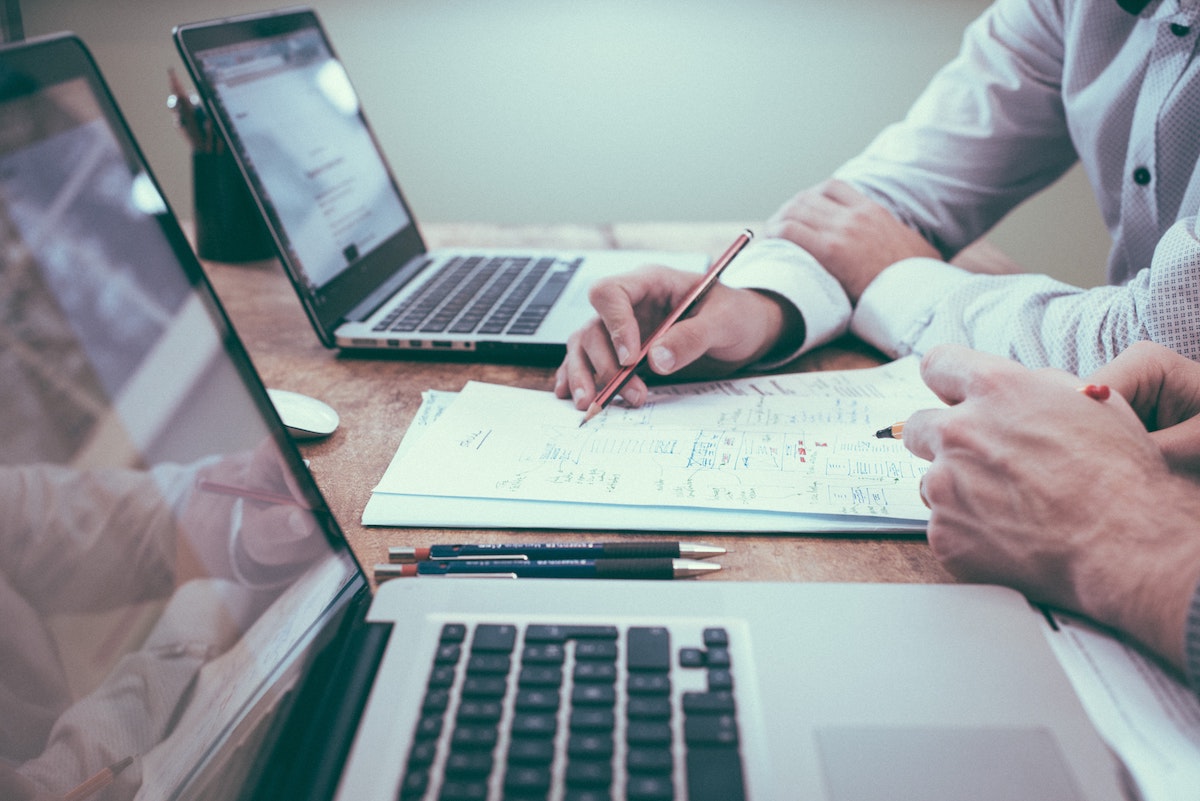 We all dream of having a business that grows beyond us. We want something that runs smoothly and generates revenue, relationships, and referrals while we're taking care of other things. Being able to rely on your team to take care of business while you're in other client meetings, stuck at the airport, on vacation, or sick at home is absolutely paramount to your success.
As your business grows, so should your team. What begins with a single assistant, can turn into a well-oiled machine of other advisors, assistants, and business support staff when you plan your hires strategically. If you want to know how to build a team of rockstars, you want to hire based on strengths and position them where they'll be most useful. Let me explain…
In Michael Gerber's book, The E-Myth, Revisited, Gerber identifies three things a financial advisor must be when launching a business:
A hunter/rainmaker/salesperson, who goes out and brings in business. This is also known as the Visionary.

A manager, who initially manages the financial planning process and eventually a team of employees.

A technician — the one who does the actual work of the business, creating the financial plans, executing contacts, etc.
When starting out, you'll have your hand in each bucket, doing it all. You're the business owner, so you're automatically the Visionary. You cut the checks and keep the lights on, so you're also the Manager. And you're the highly trained advisor, so you're also doing the day-to-day technical job of portfolio management and execution.
In the beginning, this is all manageable. In fact, you may even prefer it that way. You may think, "it's my business and my name's on the door, so I want to make sure I'm controlling all the moving parts. It's how I make sure things are done correctly."
There's nothing wrong with that… until there is. Making sure everything goes through you eventually means fewer things go through at all. Fewer new client meetings, fewer closed cases, fewer opportunity calls, and less AUM.
The hard truth is, if your position is everywhere, your momentum is zero.
Eventually, you'll reach a cap or "ceiling of complexity," where there aren't enough hours in the day for you to manage all the work alone. Without a team, your business can't grow.
Building a Team is Important.
Here are a few examples:
Regardless of how content you are with the current state of your business affairs, bringing in new clients is the nature of our industry, and "if a business is not growing, it is dying."

Without a team, you just have a job – not a business.

Building your team allows you to

work on, instead of in your business.

A business is NOT a business if it solely relies on you.

Building a team creates

leverage.
Running a business all on your own will never give you the freedom or lifestyle you want

,

regardless

of how much money you're making.
With a reliable team focused on growing the business and client experience, you can quickly expand beyond the capacity of your own calendar, and start leveraging the skills and strengths of the people around you.
When Starting to Build Your Team, Keep the Following in Mind
Your First Team Member
Hiring your first team member will be the biggest challenge and must be considered especially carefully. This is usually your first assistant. This person needs to be detail oriented and punctual, but more importantly, he or she needs to buy into you and your vision. Your assistant is an extension of you, so make sure you support them and they support you in return.
Hiring someone that's sharp and capable but isn't friendly, will eventually sabotage growth. The same goes for a wonderful and supporting assistant that can't get things done or be on time. This is a recipe for disaster no matter how friendly that person is.
Beyond that, my best advice is to hire just before you think you're ready. Half the time, advisors could see a huge increase in production if they had someone to help, but they're afraid to hire the wrong person, or feel they can't afford it, so they don't hire at all. This is a mistake. Outline your day-to-day tasks, and separate what you absolutely MUST do – everything else on the list goes to your assistant.
Your First Producer
Your first additional advisor is another big step. Before you worry about bringing in another hunter like yourself, focus on bringing a technician first. This advisor comes on board as a technical advisor, meaning he or she will be the one to service the client accounts, manage portfolios, and make follow-up calls to clients. You produce the business, and he or she will continue to service it while you go back out and hunt.
The trick to making sure your team is full of rockstars is to hire advisors that are excellent technicians and managers to grow your practice, each focused on the role they currently hold, while also eager to expand into the next. An advisor that also wants to hunt for new business will emerge and start managing the team. You can help them hunt and delegate the tasks to the other advisors and assistants once he or she brings the client in.
Continuing to follow this pattern, you can easily end up with 3 hunting advisors (plus you – owner/visionary/hunter) bringing in business, 2 technician advisors completing contacts and servicing the accounts, and 3 admins taking care of every other day-t0-day task. You, plus your team of eight, could easily grow your business 3-fold or more quite quickly.
Another important challenge when finding and replicating your function as a hunter is your "replacement" hunter may have the intent to learn from you, then move on to pave their own way and build their own business. As such, It is important to put in place firm, solid non-compete/non-solicitation agreements before taking on a team member. If you want to stay protected, I provide my exact contracts and support documents in my Elite Advisor Success System™ training.
Technical Processes First
Remember, hire team members to handle the technical processes first — the ones who do the financial plans and service the clients you bring in. 
After you train your first team member, your goal should be for that person to train the second, third, fourth and so on. The team gains autonomy, you continue bringing business in, and the team confidently takes care of the rest. Again, hire technicians and managers, and then hire another visionary (hunter) or two. They start as technicians so you can make sure they understand the client experience from the ground up – Introduction to Investment, Concept to Congratulations.
Organize Your Systems
Once your team is in place, organize systems and processes for moving forward so your team can manage all the day-to-day operations.
As the owner and CEO of your firm, your primary function should be as the rainmaker.
With patience, persistence and hiring the best people over time, you can build a team of rockstars and a business that runs day-to-day operations without your direct involvement. This is the secret to having a business that lets you serve more clients, make more money, and have more freedom. Also, it's the only way your business will be worth anything in the future, should selling it be part of your exit strategy in the future. That's another topic altogether though.
Building Business Partners
I've created a work environment where all my team members feel like business partners; here's how I did it:
Always support your team

, even at the expense of a client.

Allow your team to do their job and

don't micromanage

. If you've got the right team on board, they will rise to your expectations and then exceed them.

Let go of the reigns and

don't try to control everything.

Create opportunities for your team members to reap the profitability rewards of the business.

Create the expectation that

your team's main function is to give you the tools to make clients and prospects say "yes."
One final thought: Hire people whose skills complement yours. More on that in another post. Stay tuned.